shopping_basket
Basket
(0)
local_shipping Free Delivery Available on Bulk Orders
check_circle High Quality Products at Low Prices
credit_card All Major Credit Cards Accepted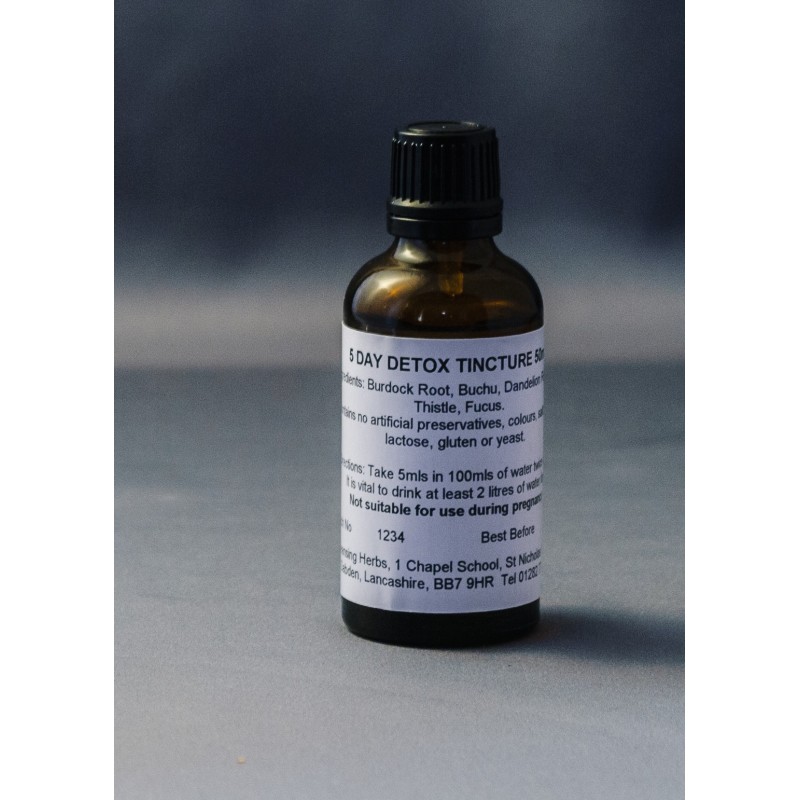  
Detox Tincture - 50ml
Product Information
This is a useful aid to detoxing the body. Our Detox Tincture is a synergy of herbs designed to cleanse the major elimination routes it contains:
Burdock: a small plant which it is suggested to use as a diuretic and blood cleanser, it also stimulates digestion and has anti-fungal and anti-bacterial properties.
Buchu: has been used for many years in South Africa where it is grown as a tonic and may be used to help clear the urinary tract.
Dandelion: is good for the bladder, spleen, pancreas, stomach, intestines and colon. Its suggested for stress out, internally sluggish, and sedentary people.
Bladderwrack is a form of kelp and has been used medicinally for centuries. The main use of the herb has been in the past for the stimulation of the thyroid gland as a treatment for obesity and cellulite. The high iodine content of the herb may stimulate thyroid function which boost metabolism.
Milk thistle: was used for its bitter properties; however, it is now used medicinally for its liver protecting and anti-oxidant properties.
Directions: Take 5 mls twice a day in a litre of water; alternatively take 5 mls in 100 mls of water twice a day.  It is important that you drink 2 litres of water a day.
Storage: Store in a cool, dry place away from direct sunlight and heat
Warning:
Not suitable for use during planned pregnancy, pregnancy or breast-feeding
Not suitable for children
Do not purchase or consume if the seal is broken
Keep out of reach of children
Food supplements should not be used as a substitute for a varied and balanced diet and healthy lifestyle.
Ingredients: Buchu (Barosma betulina); Burdock Root (Articum); Dandelion (Taraacum officinale); Bladderwrack (Fucus vesiculosus); Milk Thistle (Silybum marianum)
Allergens:  This product is hypoallergenic / does not contain any of the 14 major allergens listed in Annex II (1169/2011) of the EU Food Information for Consumers Regulation.
Suitable for vegetarians and vegans