shopping_basket
Basket
(0)
local_shipping Free Delivery Available on Bulk Orders
check_circle High Quality Products at Low Prices
credit_card All Major Credit Cards Accepted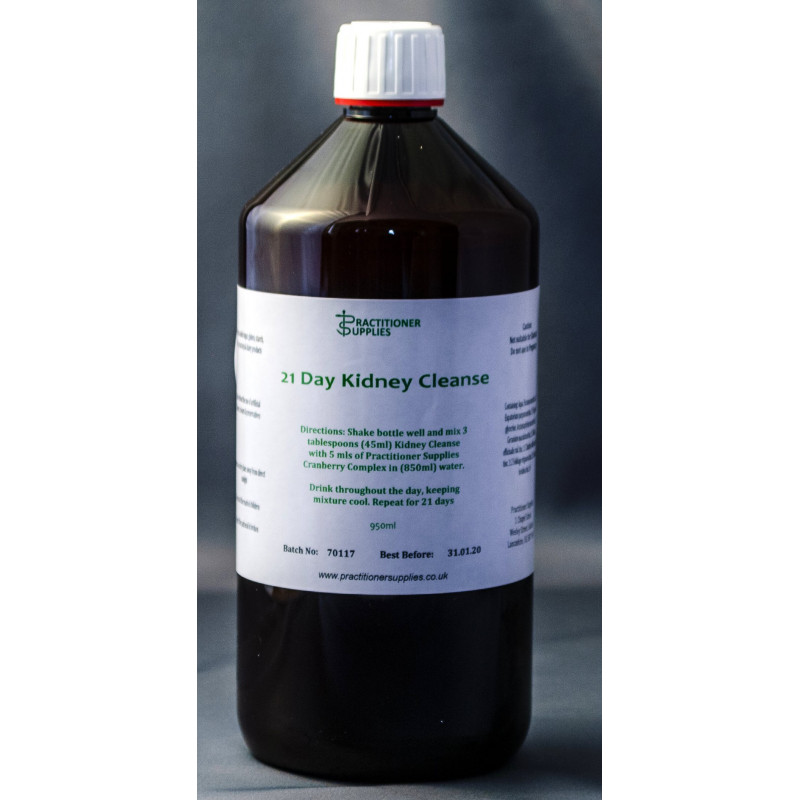  
21 Day Kidney Cleanse 950ml
Product Information
A combination of digestive bitters to aid in the eradication of parasites from the digestive system contain the following capsules:
As near to a single formula for kidney cleansing it is possible to obtain.  This is a gentle 3-week course and is mixed daily in water to be taken throughout the day.  These herbs are very bitter and if preferred can be taken in smaller more concentrated doses during the day followed by plenty of water
Directions:  Take 3 tablespoons daily in 1.5 pints of water, drunk throughout the day for 21 days.  Mix with Cranberry complex or cranberry juice to taste.
Storage: Store in a cool, dry place away from direct sunlight and heat
Warning
Not suitable for diabetic
Not suitable for use during planned pregnancy, pregnancy or breast feeding
Not suitable for children
Do not purchase or consume if the seal is broken
Keep out of reach of children
Food Supplements should not be used as a substitute for a varied and balanced diet and healthy lifestyle.
Ingredients:  Quassia (Picraena excelsa); Bearberry (Arctostaphlyos uva-ursi); Gravel Root (Eupatorium purpureum); Vegetable glycerine; Marshmallow (Althaea officinalis); American Cranesbill (Geranium maculatum); Ginger (Zinziber officinale); Golden Rod (Solidago virgaurea); Buchu (Barosma betulina)
Allergens: This products is hypoallergenic / does not contain any of the 14 major allergens listed in Annex II (1169/2011) of the EU Food Information for Consumers Regulation. 
Suitable for vegetarians and vegans