shopping_basket
Basket
(0)
local_shipping Free Delivery Available on Bulk Orders
check_circle High Quality Products at Low Prices
credit_card All Major Credit Cards Accepted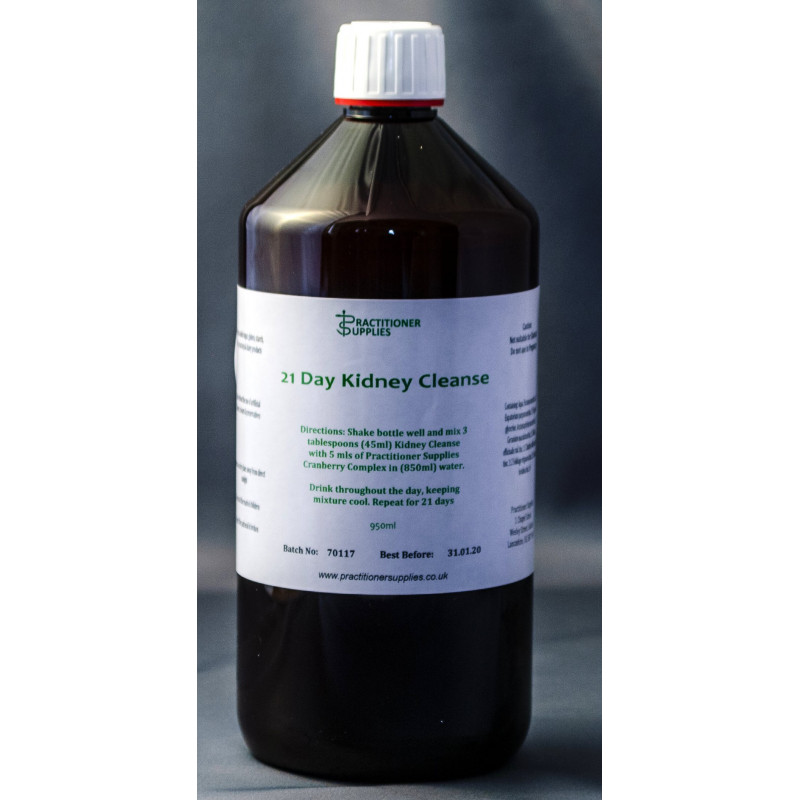  
21 Day Kidney Cleanse 950ml
Product Information
As near to a single formula for kidney cleansing it is possible to obtain. Kidney cleansing should only be performed after all other routes of elimination have been worked upon. This is a gentle 3-week course, and is mixed daily in water to be taken throughout the day; these herbs are very bitter and, if preferred, can be taken in smaller more concentrated doses during the day followed by plenty of water.
Mix with Cranberry complex. Caution:
Not suitable for diabetics. Do not use during pregnancy.
Contains: Picraena excelsa, Arctostaphlyos uva-ursi, Vegetable glycerine, Eupatorium purpureum, Althaea officinalis, Geranium maculatum, Zinziber officinale, Solidago virgaurea, Barosma betulina, diluted in water to dose.
Suggested Dosage: 3 tablespoons daily in 1.5 pints water, drunk throughout the day for 21 days.