shopping_basket
Basket
(0)
local_shipping Free Delivery Available on Bulk Orders
check_circle High Quality Products at Low Prices
credit_card All Major Credit Cards Accepted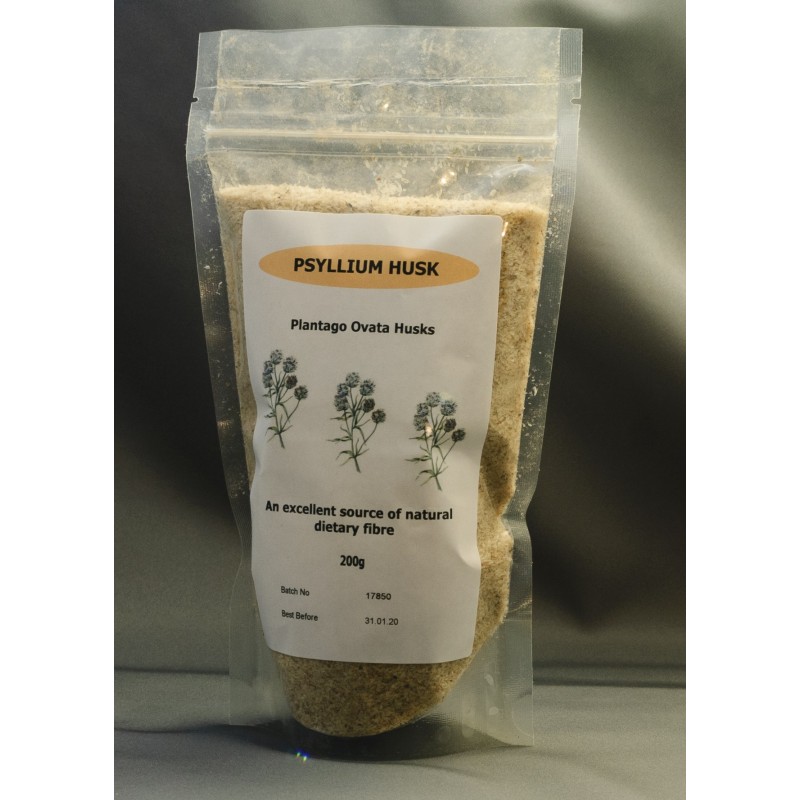  
Psyllium Husk (Whole) 200g
Product Information
Psyllium is a bulk forming laxative, this means that it soaks up water in your gut and helps to make bowel movements much easier and can help promote regularity without increasing flatulence.  It can be used as a one-off to ease constipation, or it can be added to your diet to help promote regularity and overall digestive health.  Besides keeping your bowel movements regular, psyllium has the ability to soften your stool provided you drink enough water.
Directions: 1 teaspoon - 1 tablespoon daily mixed with water - the mixture must be consumed immediately as it goes very thick.
Storage: Store in a cool, dry place away from direct sunlight and heat.
Warning: 
It is vital that you drink plenty of water when consuming psyllium husk powder and throughout the day.  Failure to drink plenty of water could cause it to swell in the throat resulting in a blockage.  We recommend that you do not use psyllium husk powder if you have difficulty swallowing or have suffered from oesophageal narrowing.
Not suitable for use during planned pregnancy, pregnancy or breast-feeding
Not suitable for children
Do not exceed the recommended daily intake/dose
Do not purchase or consume if the seal is broken
Keep out of the reach of children
Food supplements should not be used as a substitute for a varied and balanced diet and healthy lifestyle.
Ingredients: Psyllium Husk Powder
Allergens: This product is hypoallergenic/does not contain any of the 14 major allergens listed in Annex II (1169/2011) of the EU Food Information for Consumers Regulation.
This product is suitable for vegetarians and vegans.