shopping_basket
Basket
(0)
local_shipping Free Delivery Available on Bulk Orders
check_circle High Quality Products at Low Prices
credit_card All Major Credit Cards Accepted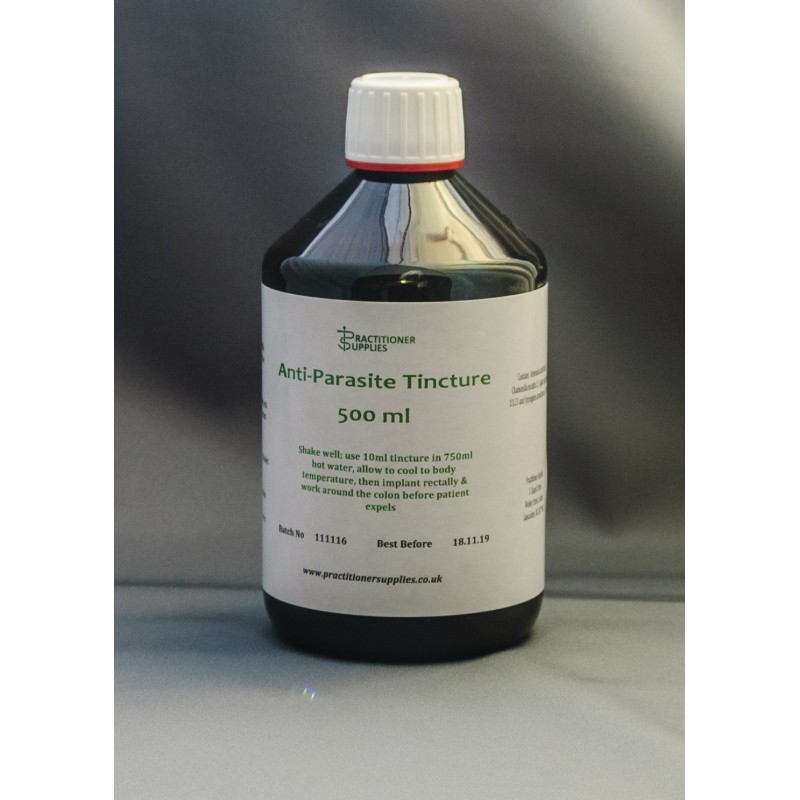  
Anti-Parasite Tincture - 500 ml
Product Information
A compound mixture specially formulated for implanting after colon hydrotherapy treatment to aid the treatment of a range of parasites in situ in the large bowel.
Directions:  Use 10ml in 750ml hot water, allow to cool to body temperature, then implant and work around the colon before expelling. 
Storage:  Store in a cool, dry place away from direct sunlight and heat.
Warning:
Not suitable for use during planned pregnancy, pregnancy or breast feeding
Not suitable for children
Do not purchase or consume if the seal is broken
Food supplements should be used as a substitute for a varied and balanced diet and healthy lifestyle
Ingredients:  Wormwood (Artemesia absinthum); Walnut Leaf (Juglans nigra); German Chamomile (Chamomilla recutita); Clove Bud (Syzynigium armatica) 
Allergens:  Contains – Tree Nuts (e.g. Almonds, hazelnuts, walnuts, cashews, pecans, brazils, pistachios, macadamia nuts, queensland nuts)
Suitable for vegetarians and vegans