shopping_basket
Basket
(0)
local_shipping Free Delivery Available on Bulk Orders
check_circle High Quality Products at Low Prices
credit_card All Major Credit Cards Accepted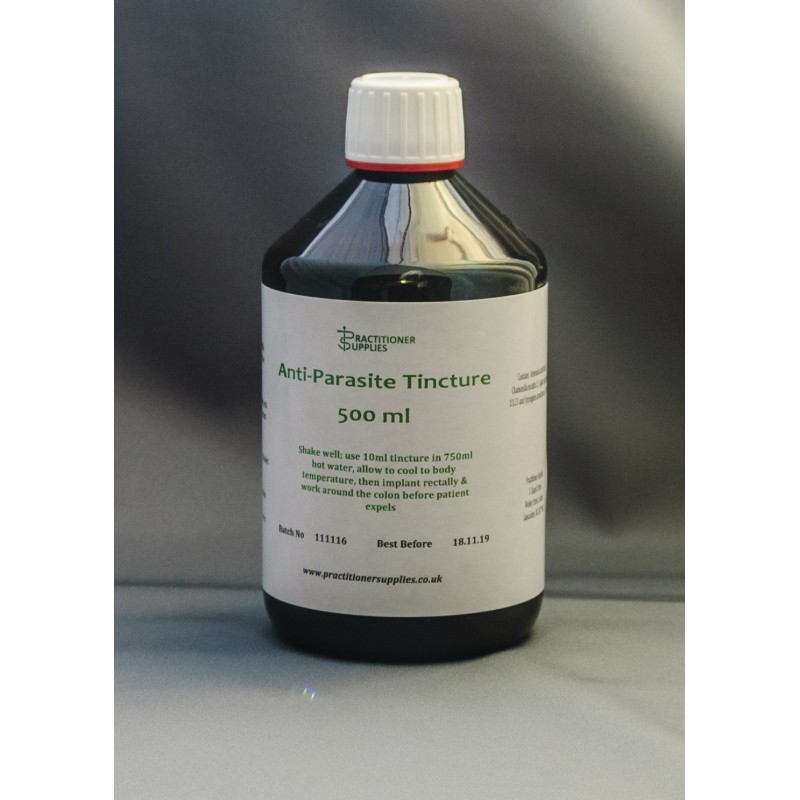  
Anti-Parasite Tincture - 500 ml
Product Information
Anti-Parasite Tincture contains a formula intended to treat a wide range of parasites which may reside in the large bowel.
Enema Solution - use 10mls in 750mls of hot water, allow to cool to body temperature and then implant rectally using an enema bucket.
Orally - take 10 drops in 200mls of hot water and allow to cool before taking.
Note: when taken orally it may induce nausea in sensitive individuals, if so reduce the dose to 5 drops and then increase dose accordingly.
Contains Wormwood, Clove Bud, German Chamomile, Black Walnut all in tincture form