shopping_basket
Basket
(0)
local_shipping Free Delivery Available on Bulk Orders
check_circle High Quality Products at Low Prices
credit_card All Major Credit Cards Accepted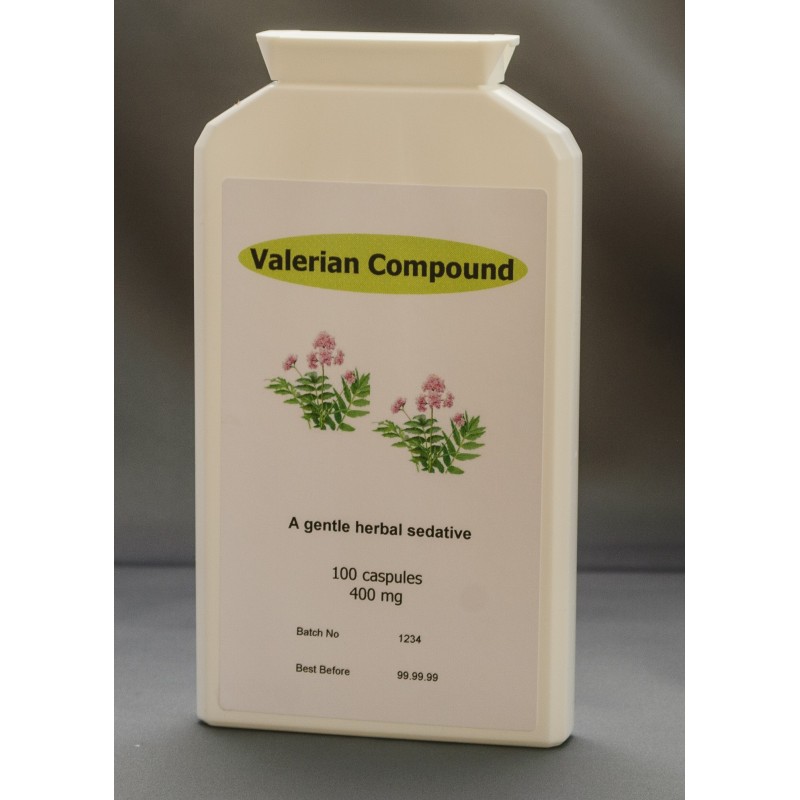  
Valerian Complex 400mg 100 caps
Product Information
A gentle herbal sedative formula, containing five herbs that work in harmony to promote a more relaxed response to the stress of modern day living. It may be beneficial for individuals who suffer from anxiety states, restlessness, nervous irritability and insomnia.
Ingredients : Valerian, Scullcap, Black Cohosh, Jamaican Dogwood and Cayenne in a vegetarian capsule.
Suggested dosage: two capsules three times daily after meals.