shopping_basket
Basket
(0)
local_shipping Free Delivery Available on Bulk Orders
check_circle High Quality Products at Low Prices
credit_card All Major Credit Cards Accepted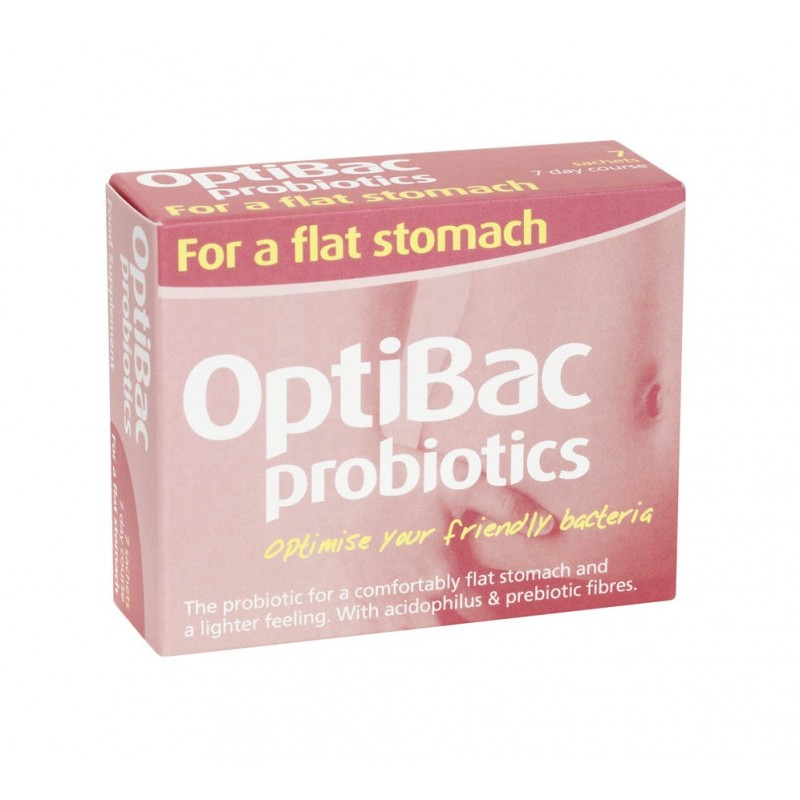  
OptiBac for a Flat Stomach - 7 sachets
Product Information
Abdominal bloating is usually associated with over-eating, food intolerances, constipation, intestinal gas, PMS (or PMT) and menstruation when the abdomen feels uncomfortable, full and tight.
When digestion is poor, waste materials and gases can remain in the gut for long periods of time - often at high temperatures and pressures - and stretch the gut walls beyond their comfortable limits. Imbalances of bad bacteria over friendly bacteria in the intestines can result in poor digestive health, production of smelly and uncomfortable gases and sluggish bowel function.
A one-week course of this OptiBac Probiotics formula re-balances the good bacteria in the small and large intestines to support healthy digestion and good intestinal passage for a comfortably flat stomach.