shopping_basket
Basket
(0)
local_shipping Free Delivery Available on Bulk Orders
check_circle High Quality Products at Low Prices
credit_card All Major Credit Cards Accepted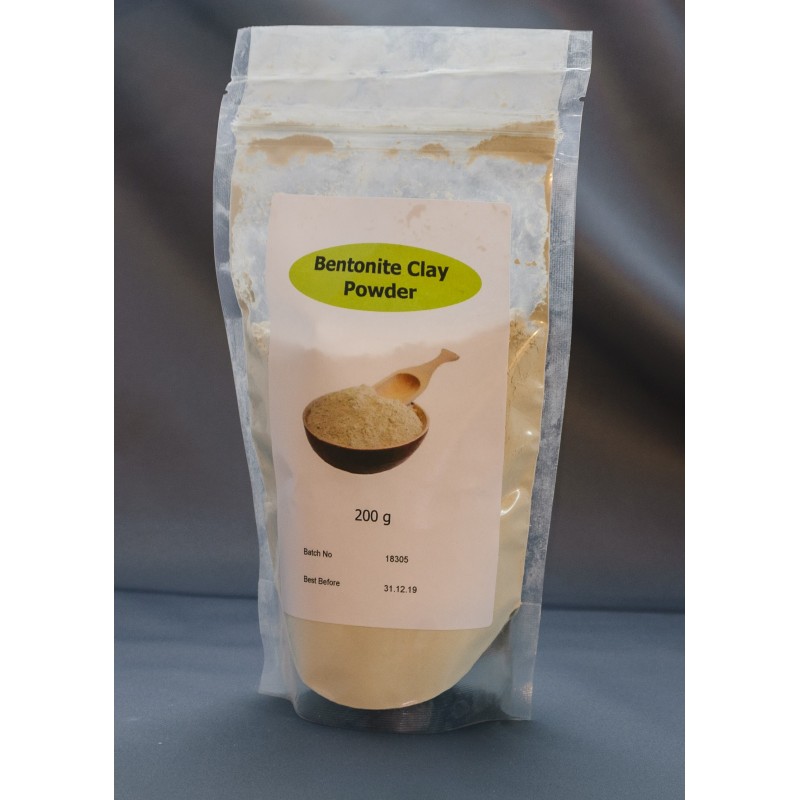  
Bentonite Clay B.P. 200g
Product Information
Bentonite Clay has a unique composition and can absorb 'negatively charged' toxins.  People have used bentonite clay for centuries as a way to detoxify the body, improve digestions, improve skin tone and more.  You can combine bentonite clay with Psyllium Husk Powder during small intestine cleaning or externally as a poultice
Directions –
Internally – Mix 1 teaspoon in 5 oz of preferably de-ionised water, allow to stand overnight and then take up to 5 x 15 mls (tablespoon) of the resulting liquid.  Discard the sediment.  It is the residue water that is now active and contains the healing properties.  Use only a wooden, glass or plastic spoon NOT metal.
Externally – Dust on the affected area
Storage: - Store in a cool, dry place away from direct sunlight and heat
Warning:
Not suitable for use during planned pregnancy, pregnancy or breast-feeding

Not suitable for children

Do not exceed the recommended daily intake/dose

Do not purchase or consume if the seal is broken

Keep out of the reach of children

Food supplements should not be used as a substitute for a varied and balanced diet and healthy lifestyle
Ingredients: Bentonite Clay – Sodium based
Allergens: This product is hypoallergenic / does not contain any of the 14 major allergens listed in Annex II (1169/2011) of the EU Food Information for Consumers Regulation.
Suitable for vegetarians and vegans.