shopping_basket
Basket
(0)
local_shipping Free Delivery Available on Bulk Orders
check_circle High Quality Products at Low Prices
credit_card All Major Credit Cards Accepted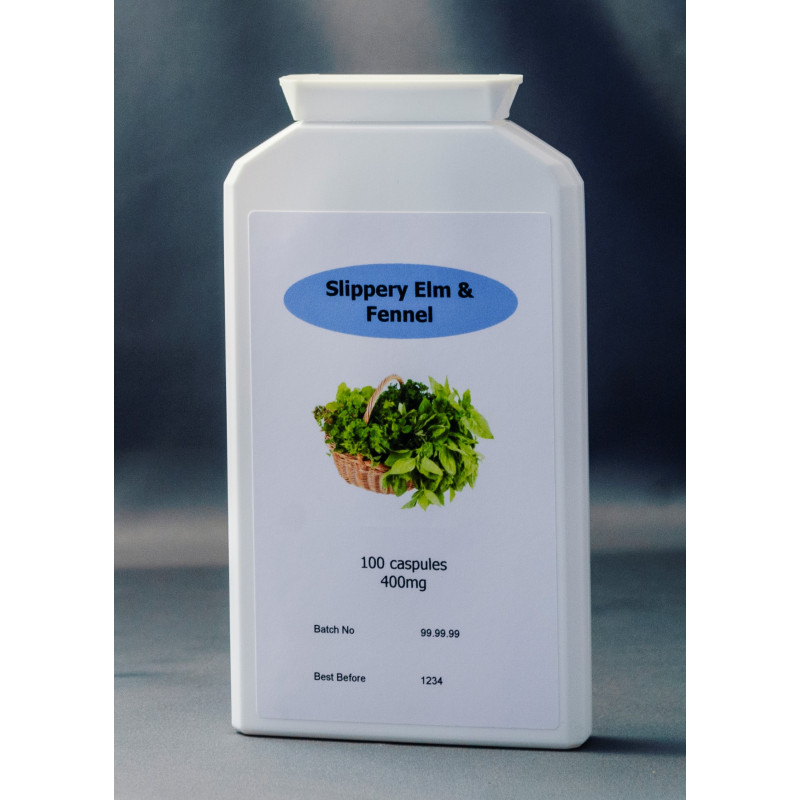  
Slippery Elm & Fennel 100 caps
Product Information
This bowel maintenance food supplement can assist those suffering from cramping, Irritable Bowel Syndrome (IBS), stress, bloating, and discomfort caused by it, and/or alternating constipation and diarrhoea.  Slippery elm bark powder contains a type soluble fibre known as mucilage.  Mucilage traps and absorbs water, forming a gel-like substance that can coat mucous membranes, providing short-term relief of pain and inflammation.  Fennel can have a relaxing effect on the intestine and can be helpful with a number of digestive problems including heartburn, intestinal gas and bloating.
Directions: Take 1-2 capsules after meals with 200g of warm water or lukewarm herbal tea, once or twice a day
Storage: Store in a cool, dry place away from direct sunlight and heat
Warning:
Not suitable for use during planned pregnancy, pregnancy or breast feeding

Not suitable for children

Do not purchase or consume if the seal is broken

Keep out of reach of children

Food supplements should not be used as a substitute for a varied and balanced diet and healthy lifestyle
Ingredients: Slippery Elm Bark Powder (Ulmus rubra); Fennel (Foeniculum vulgare)
Allergens: This product is hypoallergenic / does not contain any of the 14 major allergens listed in Annex II (1169/2011) of the EU Food Information for Consumers Regulation.
This product is suitable for vegetarians and vegans.