shopping_basket
Basket
(0)
local_shipping Free Delivery Available on Bulk Orders
check_circle High Quality Products at Low Prices
credit_card All Major Credit Cards Accepted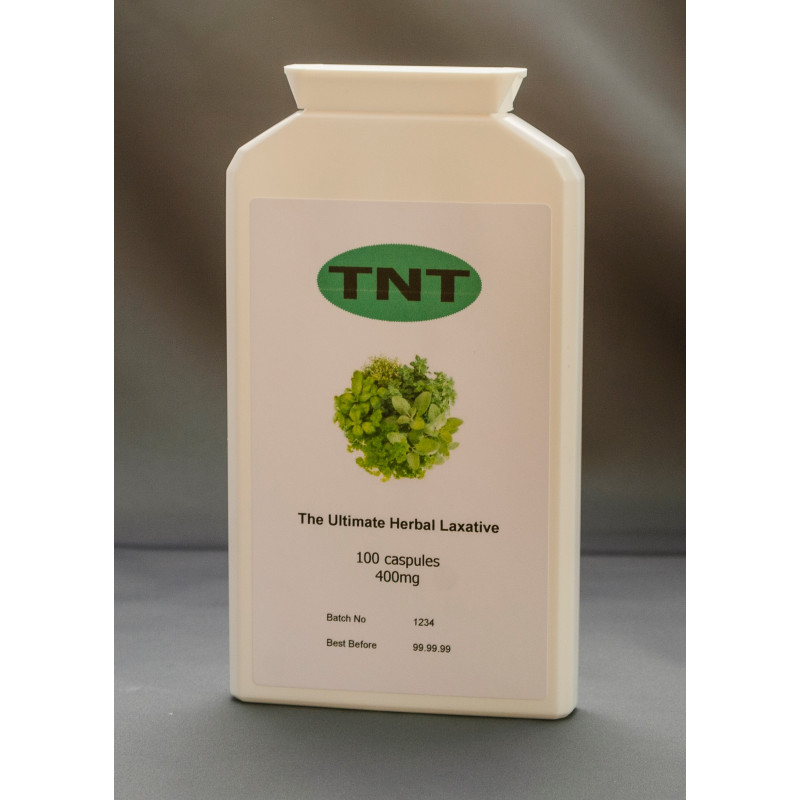  
TNT 400mg 100 caps
Product Information
TNT is for the chronically constipated who may need stronger treatment.  It is specifically for use in atonic constipation states, where the colon muscle is flaccid and peristalsis weak, typified by an enlarged abdomen, bloating and large hard stools.  It should not be used in states of hypertonic (nervous) constipation.
It contains a mixture of carminative (gas-expelling), digestive and laxative herbs which may aid elimination of impacted faecal matter, without producing liquid stools or colicky pain.  It may help initiate peristaltic action in chronic conditions and should be used judiciously in cases of chronic constipation to aid regular evacuation.  One or two courses may be used, with the aim of switching to Co-ton-O which is gentler and encourages the normal action of the bowel muscle without a strong laxative effect.  TNT may be used in conjunction with Co-ton-O at a reduced dosage in intermediate stages of treatment.
Directions: Take 1-3 capsules daily according to need
Storage: Store in a cool, dry place away from direct sunlight and heat.
Warning:
Not suitable for use during planned pregnancy, pregnancy or breast feeding

Not suitable for children

Do not exceed the recommended daily intake/dose

Do not purchase or consume if the seal is broken

Keep out of reach of children

Food supplements should not be used as a substitute for a varied and balanced diet and health lifestyle
Allergens: This product is hypoallergenic / does not contain any of the 14 major allergens listed in Annex II (1169/2011) of the EU Food Information for Consumers Regulation.
This product is suitable for vegetarians and vegans.