shopping_basket
Basket
(0)
local_shipping Free Delivery Available on Bulk Orders
check_circle High Quality Products at Low Prices
credit_card All Major Credit Cards Accepted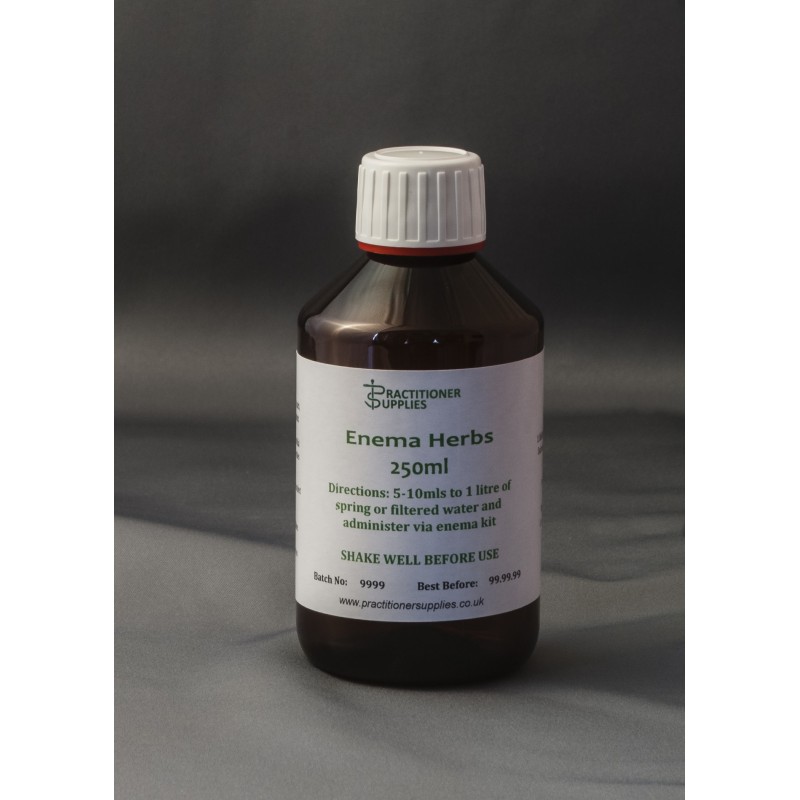  
Enema Herbs 250ml
Product Information
The formula consists of four herbs, Burdock root, Raspberry leaf, Red Clover Flower, Yellow Dock Root and Wild Yam.
The synergy of herbs may help to provide a cleansing, soothing and relaxing properties, within the smooth muscle of the bowel also helps remove gas.
The herbs also help to stimulate the liver and gall bladder.
Add 5-10mls to one litre of water preferably spring or filtered and administer via an enema kit.