shopping_basket
Basket
(0)
local_shipping Free Delivery Available on Bulk Orders
check_circle High Quality Products at Low Prices
credit_card All Major Credit Cards Accepted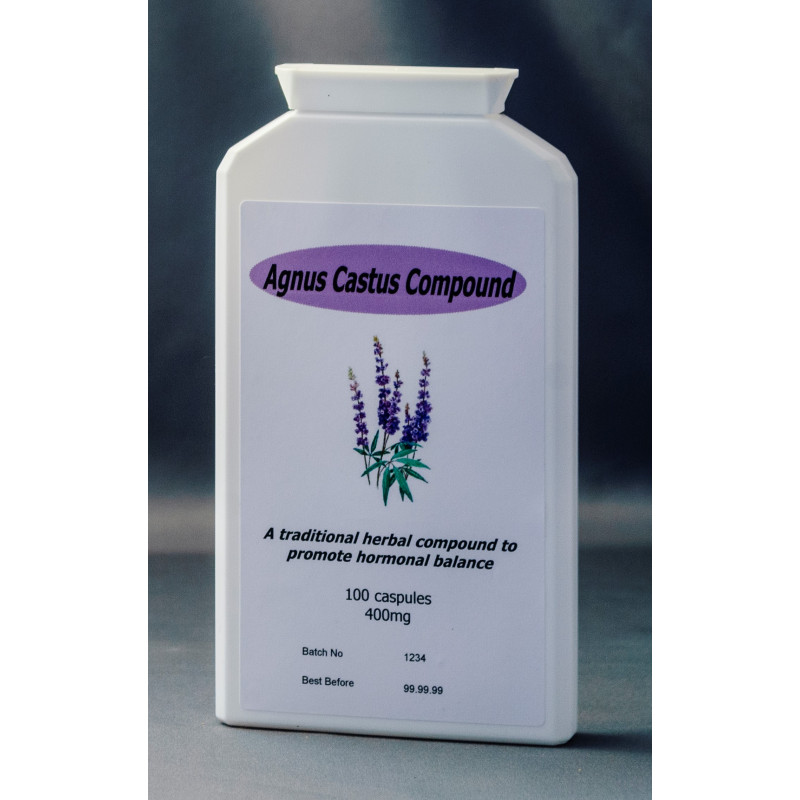  
Agnus Castus Complex 400mg
Product Information
The herbs that make up the complex work in harmony to help promote hormonal balance for help with premenstrual tension, perimenopausal symptoms and the menopause. Symptoms can include moodiness, water retention, breast tenderness, muscle cramping, insomnia, etc.
Directions: - Take 1 capsule, 3 times daily after meals
Storage: - Store in a cool, dry place away from direct sunlight and heat
Warning
Not suitable for use during planned pregnancy, pregnancy or breast-feeding
Not suitable for children
Do not exceed the recommended daily intake/dose
Do not purchase or consume if the seal is broken
Keep out of the reach of children
Food supplements should not be used as a substitute for a varied and balanced diet and healthy lifestyle
Ingredients: Agnus Castus (Vitex agnus-castus); Union Root True (Aletris farinsoa); Scullcap (Scutellarias); Cramp Bark (Viburnum opulus); Liquorice Root (Glycyrrhiza glabra); Motherwort (Leonurus cardiaca); Uva Ursi (Arctostaphylos Uva-Ursi); Valerian Root (Valeriana officinalis); Anemone pulsatilla vulgaris)
Suitable for vegetarians and vegans
This product is hypoallergenic / does not contain any of the 14 major allergens listed in Annexe II (1169/2011) of the EU Food Information for Consumers Regulation.