shopping_basket
Basket
(0)
local_shipping Free Delivery Available on Bulk Orders
check_circle High Quality Products at Low Prices
credit_card All Major Credit Cards Accepted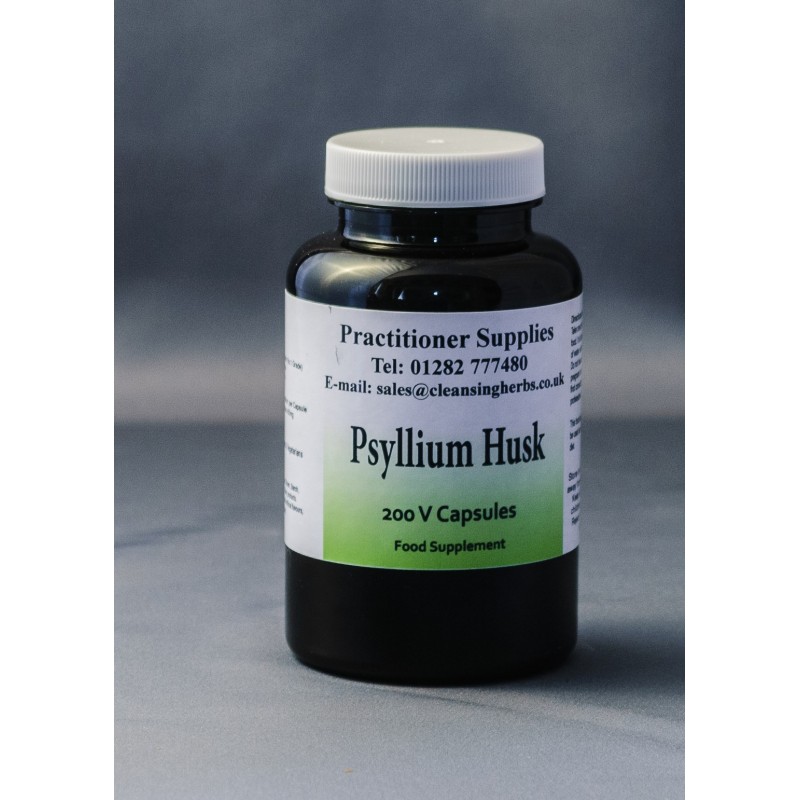  
Psyllium Husk Caps 200 caps
Product Information
The psyllium seed husks have been used for many years in herbal remedies.  Similar to oats and wheat, psyllium is rich in soluble fibre.  Traditionally psyllium husk is used a gentle bulk-forming laxative to help with constipation.  Studies have shown that psyllium husk is effective in lowering cholesterol and LDL (the bad cholesterol) levels.  In addition, studies have also shown the positive benefits of psyllium for those suffering with Irritable Bowel Syndrome (IBS).  Psyllium acts a pre-biotic aiding the healing of the inner lining of the inflamed intestines.
Directions:  Take 1- 2 capsules daily with food.
It is important to drink plenty of water with this product.
Storage: Store in a cool, dry place away from direct sunlight and heat
Warning:
In general, prescription drugs should be taken 1 hour before or 2 hours after psyllium because the absorption and effectiveness of many drugs maybe reduced.
Not suitable for use during planned pregnancy, pregnancy or breast feeding

Not suitable for children

Do not purchase or consume if the seal is broken

Keep out of reach of children

Food supplements should not be used as a substitute for a varied and balanced diet and healthy lifestyle
Ingredients: Psyllium Husk Powder (No 1 Grade), Magnesium Stearate, vegetarian capsule
Additives:  Magnesium Stearate
Allergens: This product is hypoallergenic / does not contain any of the 14 major allergens listed in Annex II (1169/2011) of the EU Food Information for Consumers Regulation.
This product is suitable for vegetarians and vegans