shopping_basket
Basket
(0)
local_shipping Free Delivery Available on Bulk Orders
check_circle High Quality Products at Low Prices
credit_card All Major Credit Cards Accepted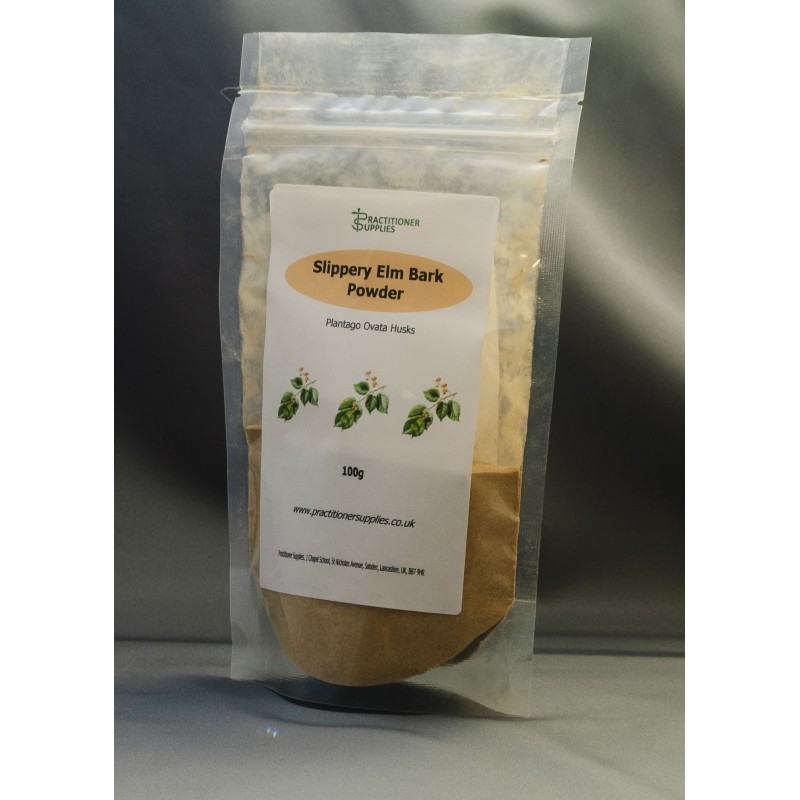  
Slippery Elm Bark Powder 100g
Product Information
When Slippery Elm Bark Powder is mixed with water, it generates a sticky material known as mucilage, which is therapeutic and soothing to anything it touches.  Slippery Elm can be used to treat a number of conditions:
Inflammatory Bowel Disease (IBD) - Slippery Elm is a demulcent, which means that it is capable of soothing the lining of the stomach and intestines and reducing irritation.
Soothing a Cough or Sore Throat - Slippery Elm contains mucilage, a sticky mixture of sugars that can't be broken down by the human digestive tract.  The mucilage coats the throat, so it is no surprise that is found commercially in many brand of throat lozenges.
Heartburn and GERD - Slippery Elm may be helpful in treating occasional heartburn, also known as acid reflux.  It's also considered a herbal remedy for Gastroesophageal Reflux Disease (GERD).  GERD is a chronic disease that occurs when stomach acid flows back into the oesophagus and irritates the lining.  The mucilage of Slippery Elm coats the oesophagus and may help prevent the irritation of the lining that occurs when the acid flows back up.
Directions: Mix with tepid water and drink before meals - half a teaspoon in water up to 5 times daily.
Storage: Store in a cool, dry place away from direct sunlight and heat
Warning:
Not suitable for use in planned pregnancy, pregnancy or breast-feeding.
Not suitable for children
Do not exceed that recommended daily intake/dose
Keep out of the reach of children
Food supplements should be used as a substitute for a varied and balanced diet and healthy lifestyle.
Ingredients: Slippery Elm Bark Powder (Ulmus rubra)
Allergens: This product is hypoallergenic / does not contain any of the 14 major allergens listed in Annex II (1169/2011) of the EU Food Information for Consumers Regulations.
This product is suitable for vegetarians and vegans.