shopping_basket
Basket
(0)
local_shipping Free Delivery Available on Bulk Orders
check_circle High Quality Products at Low Prices
credit_card All Major Credit Cards Accepted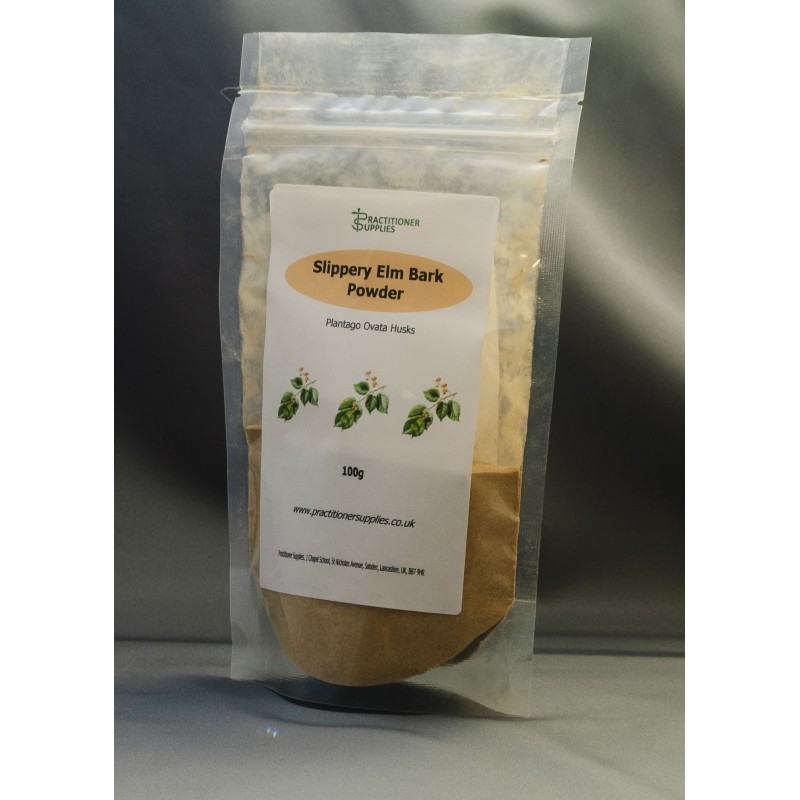  
Slippery Elm Bark Powder 100g
Product Information
Slippery Elm Bark Powder is used to treat inflammation and ulceration anywhere along the digestive tract, as seen with conditions such as gastric and duodenal ulcers, dyspepsia, acid reflex, flatulence and diverticulosis colitis. Its blanketing actions protects the gastric mucosa from the erosive effect of too much acid.  It also helps to suppress acid production during the night when mucosal damage may occur.
Mix with tepid water and drink before meals, may be used for lower GI inflammation i.e... problems related to the bowel, and after meals for symptoms associated with the stomach and digestion. Suggested dosage: ½ to 1 teaspoon in water up to 5 times daily -
This product is Gluten Free.
Do not use if pregnant or breastfeeding